The Tanuki
The minimal shoe in the featherweight class
Depending on what size it is, the Tanuki weighs about as much as one or two scoops of ice cream. In other words, Tanuki is a truly lightweight shoe. What's more, its material is breathably air-permeable and also boasts antibacterial properties, which makes this shoe a pleasure to wear, especially on warmer days.
Flexible and lightweight

Thin and flexible sole, featuring signature gap

Minimalist style

Reduced design and colors make them versatile

Comfortable cut

Adapted fit to match the anatomy of our feet
I would call it a love story.
Even though they're not much more than a piece of fabric with a sole, have you ever felt like you just loved your shoes? That old pair of sneakers, those comfy slippers, your running shoes...
No matter what you love about them, there's always a backstory behind why those very shoes are the ones that bring you joy.
Jenny

"Because the Tanuki fits my style, it fits me perfectly."

Walied

"Because the Tanukis accompany me while exploring the city."

Sebastian

"Because I finally feel the ground under my feet again."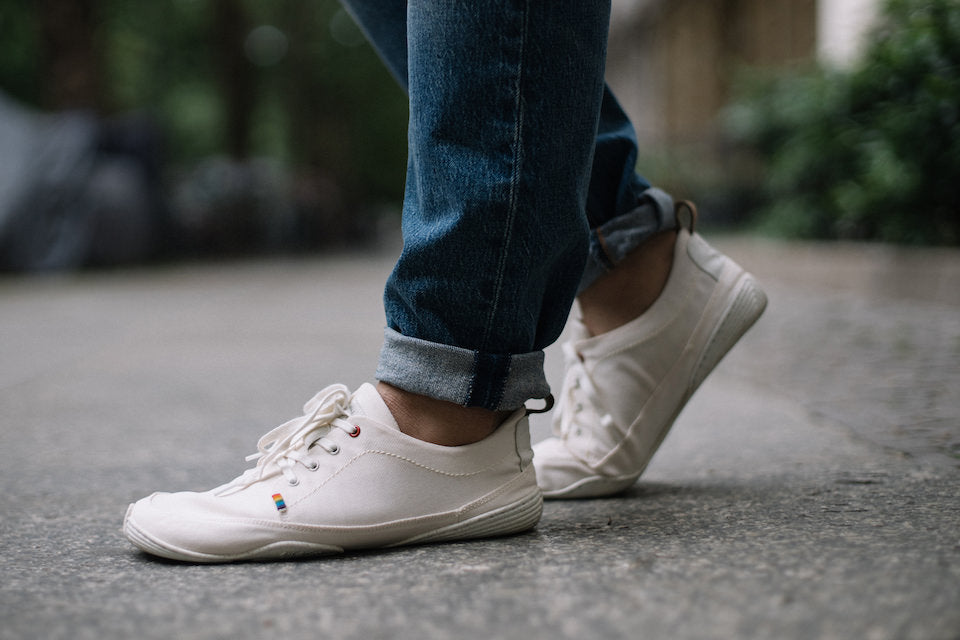 A very special material
The Tanuki is made primarily from washi fabric. Which, in turn, consists of 75% paper. A shoe made of paper? You bet! Read more about the story behind this in the Wildling Shoes Blogazine.
Read more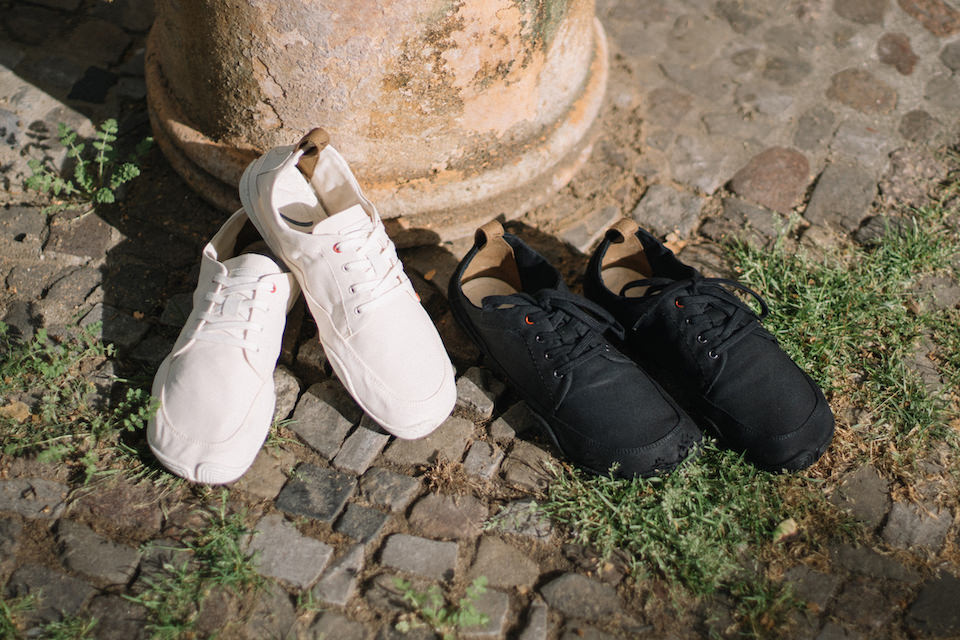 Is your size sold out?
All of the Tanuki models are available while supplies last, and the black and white Basics are always being replenished. Simply click the notification button on the product page to receive alerts when that product is back in stock.
Tanukis in the shop